List of Glass Blowing Classes in New Jersey 2023 [Updated]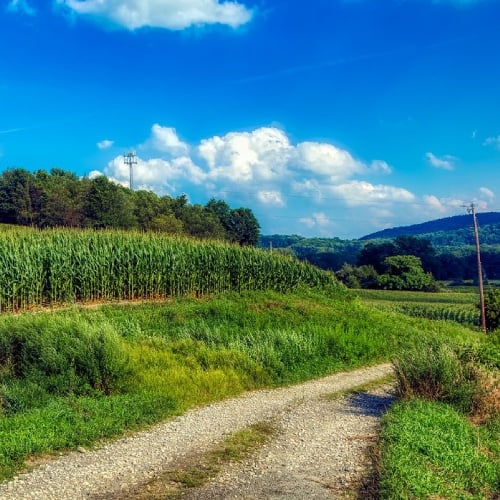 New Jersey has a rich history of glass blowing. The first successful glass blowing studio in North America was founded in New Jersey in 1739.
The state of New Jersey is part of the New York Metropolitan Tri-State area, which also includes Connecticut. Because it is situated between large cities like New York City and Philadelphia, residents and visitors of New Jersey enjoy a wide variety of work, shopping, cultural, and food experiences.
Many of these experiences can be found within the state of New Jersey itself. For those curious in the arts, there are hundreds of small studios and galleries to visit.
The state is also home to many glass blowing and lampworking facilities offering high-quality glassworking classes.
Whether you are a beginner interested in a simple workshop, or an advanced artist seeking a studio rental, there is something for every artist in New Jersey.
Below are the top glass art studios providing classes in the upcoming year.
---
Type: general glass art, glass blowing
Classes: small group, youth, mini sessions, multiple week sessions, weekdays, weekends, mornings, afternoons
Price: $69-$980
Website: https://www.mcsog.com/
Telephone: (973) 734-0900
Location: 89 Whippany Rd. Morristown, NJ 07690
The Morris County School of Glass is a public access glassworking studio and education center in Morristown, NJ.
The 2,500 square foot studio is fully equipped with 2 furnaces, 4 glory holes, 4 benches, and all the tools you need to blow glass safely.
Classes at the Morris County School of Glass include Mini Sessions, Youth, and Immersion classes. This variety means that the whole family can learn glass art regardless of experience level.
Mini Sessions allow students to craft small finished products like ornaments, vases, bowls, and flowers.
Youth classes are geared towards kids 8 and up. You and your child will learn how to make cool little works of art like glass terrariums.
Immersion classes are ideal for those wanting in-depth glass blowing instruction. Total class time is 18 hours spread over multiple weeks. This class sells out fast, so sign up now for classes held in January, February, and March.
---
Type: general glass art, glass blowing, lampworking, studio rentals
Classes: small group, workshops, youth, weekends, mornings, afternoons, evenings
Price: $32-$800
Website: http://www.hotsandap.com/
Telephone: (732) 927-5475
Location: 550 Cookman Ave. #103 Asbury Park, NJ 07712
Hot Sand Glass Studio is the first public access to open in New Jersey. Since 2007, Hot Sand has been providing quality glassworking experiences to tourists and locals alike.
Hot Sand's classes are available in several formats. You can work in person with an instructor to create your own unique finished pieces.
Distant learning options are also available. Choose from one of several projects and a glass artist will make it in front of you from a distance.
Project options include eggs, vases, hearts, pumpkins, paperweights and more.
Create Your Own classes allow students to make their own animal and nature designs. Choose from a bird, elephant, and a wave.
Students who are interested in comprehensive learning can take immersive workshops. These offerings teach the fundamentals of glass blowing in 1-4 hours.
Workshops are appropriate for beginner and intermediate learners who want to learn how to design projects and gather, blow, and shape glass.
---
Type: general glass art, glass blowing, lampworking, studio rentals
Classes: fellowship
Price: N/A
Website: https://www.wheatonarts.org/artists/glass-fellowships/
Telephone: (800) 998-4552
Location: 1501 Glasstown Rd. Millville, NJ 08332
WheatonArts is a non profit arts organization promoting creativity and the history of art in New Jersey. The center first opened in 1968 and includes the world-renowned Museum of American Glass.
The organization is home to several unique arts programs besides the Museum. These include a Glass Studio, Pottery Studio, and Folklife Center.
WheatonArts also offers a Creative Glass Fellowship Program for glass artists. This program has been around for over 30 years and has over 350 alumni.
The program includes 24 hour studio facilities, learning resources, a living stipend, and housing. This is a great opportunity for glass artists seeking a career in glass.
---
Type: general glass art, glass blowing, lampworking, studio rentals
Classes: small group, private, weekends, evenings
Price: $44-$90
Website: https://www.glassroots.org/
Telephone: (973) 353-9555
Location: 10 Bleeker Street Newark, NJ 07102
GlassRoots is a glass art organization that focuses on educating and empowering citizens of New Jersey. The center provides classes for all ages, with a special emphasis on serving underserved youth and adults.
Public and private classes take place on weekends during the evening. Students can choose from lampworking or glass blowing classes at beginner and intermediate levels.
Students learn all of the basic techniques required for molding hot glass.
Advanced glass artists can rent the GlassRoots studio for an affordable price. Regardless of the type of glass art you create, GlassRoots has all of the large and small equipment required to shape your glass safely and effectively.
---
Type: general glass art, glass blowing, lampworking, studio rentals
Classes: small group, afternoons, evenings, weekends, weekdays
Price: $75-$450
Website: https://www.gonzoglassstudio.com/
Telephone: N/A
Location: 32 Mill St Mount Holly, NJ 08060
Gonzo Glass Studio is an art gallery and educational center that hosts some of the tri-state area's best artists.
Small group classes of 4 students are held throughout the year. These classes are introductory in nature and are therefore best for beginner students.
Classes range in length from a single day to up to 3 days. Students learn all the basics of glass blowing and lampworking and will gain confidence in the glass studio.
---
Type: general glass art, glass blowing, lampworking
Classes: small group, open torch, weekends, afternoons, evenings
Price: $12-$140
Website: http://www.carlisleschoolofglassart.com/index.html
Telephone: (856) 825-0627
Location: 412 S. Wade Blvd Millville, NJ 08332
Carlisle School of Glass Art is located in southern NJ and is a 2,400 square foot facility perfect for glass blowing and lampworking.
It is run by the Dougherty family, who have been working in the glass industry for generations.
The School offers 2 hour classes for beginners and weekend workshops for more experienced glass artists.
An upcoming class focuses on glass heart pendants. Beginner classes teach students how to create small items like hearts to hone their skills and prepare them for more advanced projects.
Intermediate and advanced classes are held throughout the year. Check Carlisle School of Glass Art's website to find out about upcoming classes and visiting instructors.