Top 5 Best Wood for Shou Sugi Ban & Yakisugi 2021 [Updated]
Shou sugi ban, or yakisugi (焼杉), is the product of a Japanese wood preservation technique that utilizes wood charring. Typically used on cedar, this process creates a blackened, durable wood that is commonly used for siding, fencing, decking, and other exterior purposes.
While cedar is the traditional wood used for shou sugi ban, other types of wood can be charred in the same fashion and yield similar results.
Read on to learn about different types of woods used for shou sugi ban and discover which wood is right for you.
Sale
---
1) Accoya
Accoya is pine wood that has undergone a process called acetylation, which strengthens the wood and makes it extremely rot-resistant. This initial durability is only heightened when accoya is turned into shou sugi ban through the charring process.
If you're looking for a wood that will withstand the elements for years to come, accoya is a wood you should consider. To see the results of accoya shou sugi ban, we've provided a video example below:
---
2) Cedar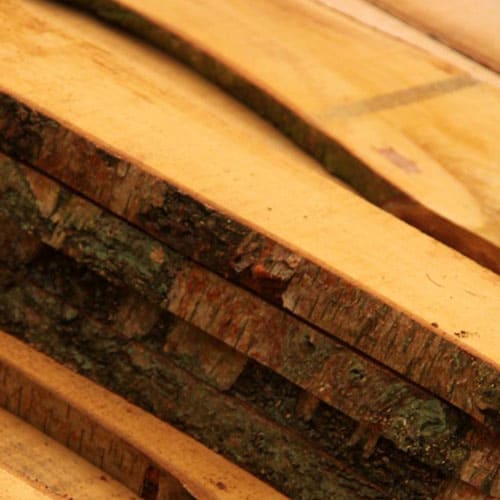 As the traditional wood used for shou sugi ban, cedar is a solid choice for any exterior project. This hardwood withstands the rain, insects, and temperature changes, and looks beautiful when charred.
The chemical properties of cedar work well with shou sugi ban firing techniques, so you can be sure to have an appealing finished product when choosing cedar.
---
3) Pine
Pine is a less common choice of wood for shou sugi ban, but it is a versatile softwood that withstands the firing process and looks nice when charred. Because the shou sugi ban technique makes wood stronger, siding, planks, and fencing made from charred pine will last far longer than their counterparts.
Pine is easy to find in local lumber yards, and is a familiar type of wood for most people, so it is a less intimidating option than others listed here.
---
4) Siberian Larch
Native to Russia and Finland, the siberian larch is a hardy tree that can withstand harsh northern European winters. Its wood is therefore a great option for exterior projects because it does well under temperature changes and any type of weather.
This wood also possesses more depth and texture than other types, which can look really distinctive on residential siding. Check out the video below to see siberian larch being charred. Depending on where you live, it may be tricky to find siberian larch or shou sugi ban products using siberian larch.
---
5) Spruce
Like pine, spruce is a common, more affordable option for shou sugi ban. This wood is lightweight, durable, and easy to find in Europe and North America. Shou sugi ban spruce wood has really defined graining patterns as shown in the example video below.
---
Which Shou Sugi Ban Wood Is Right for You?
While cedar is the traditional type of wood used for shou sugi ban, other woods work just as well. Each gains strength and durability from the charring process, so regardless of the wood you choose, you have peace of mind that the wood will last for years to come.
What is the Most Durable Wood for Shou Sugi Ban?
For those prioritizing durability, accoya or siberian larch is the best choice. The chemical process of creating accoya coupled with the charring process used to make shou sugi ban makes this wood incredibly strong.
Siberian larch trees thrive in extreme weather, so their wood makes great siding and decking for houses in northern, snowy regions. A downside to these types is that they may be more expensive and harder to get your hands on, but their durability means you will only have to purchase them once.
---
What is the Most Affordable Wood For Shou Sugi Ban?
For those looking for an affordable wood that is convenient to find locally, spruce and pine are the best options. These woods take to the charring process well, and gain a great deal of weather resistance and strength.
The grain pattern of these woods really stands out when used for shou sugi ban, so depending on your preferences they may be too distinct for some projects. Other woods have subtler results and may work better for you.
---
What Is the Best All-Rounder Wood For Sho Sugi Ban?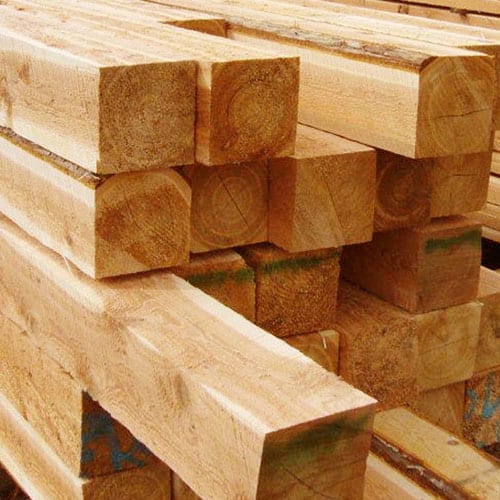 Finally, the best overall choice of wood for shou sugi ban is cedar. This is the traditional wood used in the charring process, and the results are best when using cedar due to its special chemical properties. This wood is versatile and most commonly used by companies who sell shou sugi ban projects, so it is easy to find and is more affordable than some other options.