List of Stained Glass Classes in Kansas 2023 [Updated]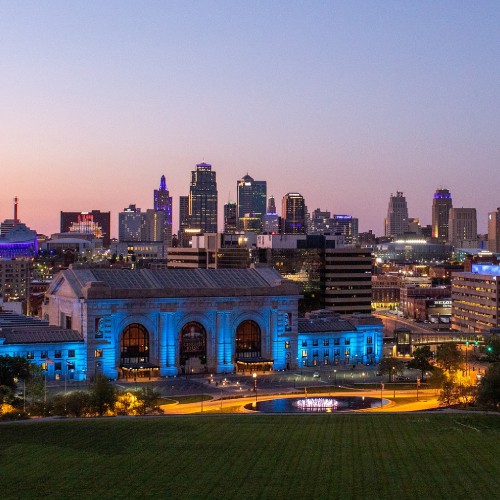 While Kansas has some amazing stained glass artwork and contract studios, there are only a few that offer classes.
If you are looking for a way to get started on your stained glass adventure, these studios will help you.
From a nationally acclaimed studio to an Ottawa native, the few studios in Kansas shine bright!
Whether you are a beginner or an experienced artist, these studios have something for you.
---
Type: Stained Glass
Classes:

All Skill Levels

Price:

$5 – $125

Website: https://www.facebook.com/ozartglass
Telephone: (785) 331-7695
Location:

50 Winona Ave, Lawrence, KS 66046
Oz Art Glass is owned and operated by Dorothy Hoyt. She offers one-on-one lessons in the Tiffany (copper foil) method and she is fairly flexible when it comes to scheduling.
The duration and prices of the classes vary depending on how long it takes a student to do their chosen project. Students learn to cut and fit glass to a pattern, how to copper foil the glass and how to solder it.
The price for the beginner class includes instruction, use of studio/tools and the amount of copper foil and solder you will need. If you are already experienced, Hoyt also offers a workspace for $5/hour!
She also offers a simple 3-hour class where you can choose a small sun catcher design. Keep in mind lessons are by appointment only, so be sure to call ahead.
---
Type: Stained Glass
Classes:

Beginner, Intermediate and Advanced

Price: Contact for pricing information
Website: https://www.travelks.com/listing/globe-art-glass/4101/
Telephone: (785) 665-0110
Location:

299 E. 550 Rd Overbrook, KS 66524
Globe Art Glass is a professional art glass studio that is owned and operated by David E. Anderson. While Anderson is mainly a contract artist, he also teaches stained glass classes. He can also repair/restore any pre-existing pieces as well.
The studio and the gift shop are only open by appointment, so contact Anderson before dropping by!
He also has a Facebook page where you can reach out to set an appointment or book a class.
---
Type: Stained Glass
Classes:

Beginner and Intermediate

Price:

$25 – $150

Website: https://www.beardensart.com/
Telephone: (316) 942-2929
Location:

6205 W. Kellogg Dr, Wichita, KS 67209
Rayer's Bearden Stained Glass is one of the largest stained glass retailers in the country. They have been in business for over 40 years and their staff is rated among the top stained glass artists in the nation.
Students are sure to get quality lessons with specific attention to their needs. Rayer's Bearden offers a variety of classes on Saturdays, weekdays, and even night classes so that they can best accommodate their students. They also offer one-on-one classes and private parties.
Interested in a class you don't see listed? Just ask! Rayer's Bearden teaches everything art glass related.
The copper foil 101 class (four weeks) teaches students how to cut glass, solder and fabricate their own stained glass art. Students complete two projects during the course. Rayer's Bearden also offers this class as a one-day course for those who are unable to commit to four weeks.