A Brief History of Goldsmithing From the Ancient Near East to the Modern Age [Updated]
Goldsmithing has been an important craft since ancient times. Its history is truly global, with cultures on most continents refining gold in their own unique ways to create useful and beautiful items.
The entire history of goldsmithing and the importance of gold items cannot be summed up in a short blog post, so we will focus on a few times and places that are especially integral to understanding the origins of goldsmithing.
Two important regions of gold production were the Near East and Europe. The periods from ancient times to post-Renaissance saw some of the most beautiful and functional goldsmithing.  Let's take a look back in time and discover the role of gold in the everyday lives of artisans and consumers in these time periods and places.
Sale
7000 Years of Jewelry
English (Publication Language)
256 Pages - 09/12/2008 (Publication Date) - Firefly Books (Publisher)
---
Goldsmithing in the Ancient Near East and Europe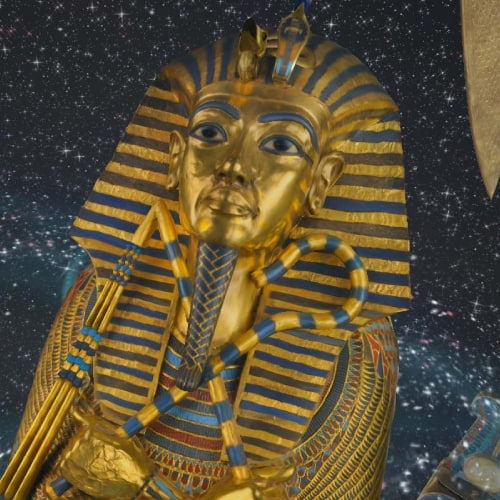 The ancient Near East is widely considered the birthplace of goldsmithing. Like other metalworking crafts, the ancient peoples of Mesopotamia, Egypt, and surrounding regions were skilled at creating useful and decorative items from gold.
Some of the most iconic gold artifacts from the ancient Near East are sarcophaguses from Egypt. Royalty and other wealthy and important individuals were laid to rest in these gilded coffins and are so well preserved that we can admire the handiwork of ancient artisans today.
The techniques used by gold artists in the Near East made their way to ancient Greece and Rome and the industry boomed. Romans shared their knowhow with the Spanish and established sophisticated mining methods.
Celtic tribes migrating around Europe picked up goldsmithing skills and practiced their techniques at their mobile forges. Thanks to these travelers, goldsmithing became an established craft across ancient Europe.
---
Goldsmithing of the Middle Ages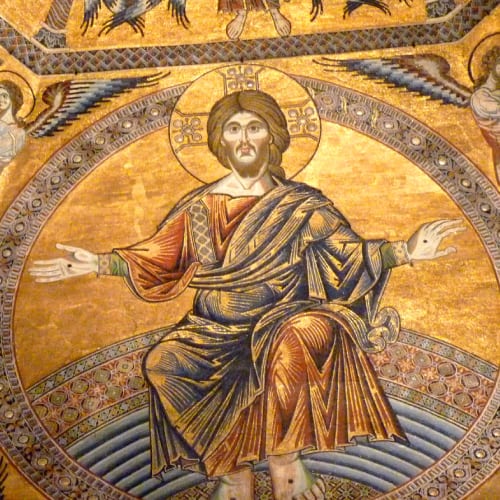 Christianity spread across Europe in the early Middle Ages, and with it came a high demand for gold items. Early churches utilized gold in almost all of their religious art and tools. Carolingian and Ottonian mosaics made largely of gold depicted Jesus, Mary, and important religious scenes.
The illuminated manuscripts carefully crafted by medieval monks also featured intricate gold designs. Monasteries held much of the gold of the Middle Ages, so much so that they were sometimes raided by Vikings.
Goldsmiths were highly important tradesmen throughout the Middle Ages in times of both economic highs and lows. When countries prospered, goldsmiths found themselves commissioned to make a range of goods. When times were hard, they would be employed to melt down gold items for coinage.
Like other trades, goldsmiths worked under the control of guilds in the medieval period. Guilds performed quality control, coordinated apprenticeships, and created master goldsmiths. They would be a feature of the goldsmithing industry in Europe for hundreds of years.
---
Renaissance and Post-Renaissance Goldsmithing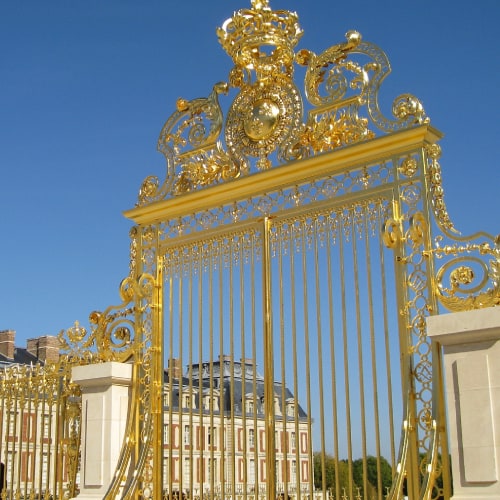 The Renaissance brought a renewed interest in art and the classics. Painters, sculptors, goldsmiths, and other artisans were commissioned to create intricate pieces for everyday use and aesthetic purposes.
The goldsmithing industry during this period boomed thanks to the development of new artistic techniques, the general demand for art, and exploration.
Wealthy countries wanted to get wealthier through the discovery of gold in the New World. Exploration in Central and South America supplied Europe with more gold than ever before.
After the Renaissance era, goldsmithing continued to be vital to wealthy European countries. Gold was an outward signal that a monarchy was prospering, so many kings commissioned goldsmiths to decorate their palaces with ornate gold works.
Some of the best examples of post-Renaissance goldsmithing are the features of Versailles palace in France. This palace depicts the might of  "The Sun King," Louis XIV. He desired his palace to shine like the sun, and so it features some of the most ornate and beautiful gold Europe has ever seen.