List of Blacksmithing Classes in Alabama 2022 [Updated]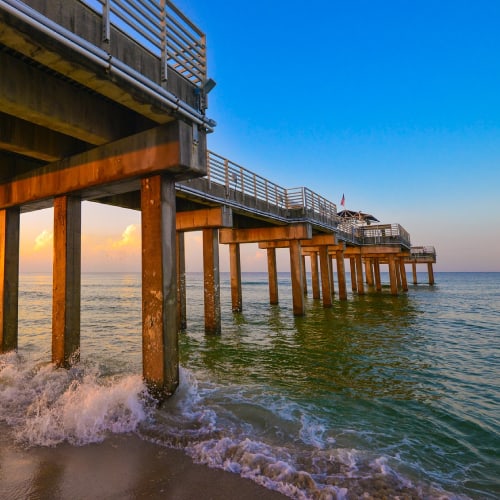 Like other southern states in America, Alabama's economy has historically depended on agriculture. Because of this, blacksmithing was a key occupation in small rural communities throughout the 19th century.
Blacksmiths worked on plantations, in towns, and on their own farms. Most blacksmiths could make a wide range of products like farm implements, household items, and horseshoes. Plantations required large quantities of these items and depended on the skill of blacksmiths to make repairs around the grounds as needed.
After the Civil War, Alabama continued to produce much of its revenue from cotton. Blacksmithing only began to lose significance as industrialization made its way to Alabama and cities like Birmingham grew and modernized.
Today, Alabama's blacksmithing tradition is kept alive by artisans and hobbyists alike. There are several blacksmithing shops and folk schools that offer classes for beginner, intermediate, and advanced smiths. Check out the following classes available this year!
---
Type: Blacksmithing
Classes: weekend, full day, single day, small group
Price: $100
Website: https://burrittonthemountain.com/adult-programs/folklife-workshops/
Telephone: (256) 536-2882
Location: 3101 Burritt Drive SE Huntsville, AL 35801
Burritt Folk School is an adult workshop program that is part of the larger Burritt on the Mountain organization. Burritt aims to educate its community and preserve heritage arts and crafts of Alabama. Burritt on the Mountain consists of a historic mansion and outbuildings, nature trails, and the Burritt Folk School.
The Folk School is currently offering a blacksmithing class that teaches students how to make a 3 hook coat rack. This single day class is taught by Al Stephens, a retired professional smith with over 25 years of experience.
Students will learn the basics of blacksmithing: tapering, spreading, scrolling, bending, and riveting. This class is ideal for beginner or intermediate students who want to expand on the fundamentals of blacksmithing to create a useful finished product.
---
Type: Bladesmithing
Classes: 2 day, small group
Price: $475
Website: http://www.deibertknives.com/
Telephone: (205) 612-2359
Location: Trussville, AL
Deibert Knives is owned and operated by Mike Deibert, a blacksmith and bladesmith with 16 years of experience. Deibert is a champion of History Channel's Forged in Fire series and is a dedicated instructor of bladesmithing who has promoted the artform in the US and Nicaragua.
Deibert offers small group bladesmithing classes at his forge several times per year. Students create a hunting knife using forging, heat-treating, and finishing techniques. Hammer techniques, blade geometry, metallurgy, handle construction, and other key concepts are covered.
Contact Mike Deibert for more information on upcoming classes and other events.
---
Type: Blacksmithing, Knife Making
Classes: small group, afternoon, evening, 3-12 hours
Price: $60-$299
Website: https://www.theblacksmithexperience.com/
Telephone: N/A
Location: 25520 Austin Road Daphne, AL
The Blacksmith Experience offers blacksmithing classes that are perfect for beginners. Students have access to their own anvils, forges, and tools and are instructed on all the basic techniques from start to finish.
Classes offered include Intro to Knife Making, Bottle Opener, and Railroad Spike knife classes. Each one is ideal for those completely new to the craft. The easy level of classes plus the affordability make The Blacksmith Experience ideal for those wanting to dabble in smithing before starting an at home workshop.
---
Type: Blacksmithing
Classes: meetings, conferences
Price: $25
Website: http://alaforge.org/
Telephone: (931) 852-2622
Location: 722 Commercial Dr., Athens AL
The Alabama Forge Council is a nonprofit organization dedicated to promoting blacksmithing in the state. As an affiliate of the Artist Blacksmith's Association of North America, the AFC offers exclusive opportunities for their members.
For an extremely affordable annual fee, members of the AFC attend monthly meetings and annual conferences, scholarships, newsletters, and a library of smithing materials.
Whether you are a blacksmith with decades of experience, or are a hobbyist still learning the ropes, Alabama Forge Council membership allows you to network with fellow smiths and continue your education.